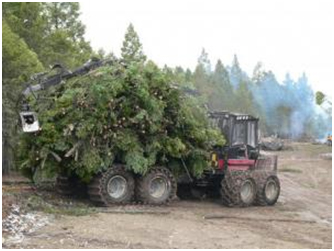 What is a Community Wildfire Protection Plan?
A Community Wildfire Protection Plan is a plan developed by a community that:
Defines risk areas within the community for interface fires
Identifies measures necessary to mitigate those risks
Outlines a plan of action to implement the measures
What does a CWPP Include?
A CWPP generally has two major components:
Reporting – that outlines the community, the goals of the plan, assessed risks, and the proposed plan to address the risks
Maps – that outline the community, landownership, and hazards.
Community Wildfire Protection Plan Program
The Community Wildfire Protection Program was created to assist communities in developing plans that will assist them in improving community safety and reduce the risk of property damage.
The program was developed in response to recommendations from the "Filmon" report "Firestorm 2003 Provincial Review".
---